On DFA Interview Series- Meet Benise ANJANGHA, the Founder of Zoe Health Foundation.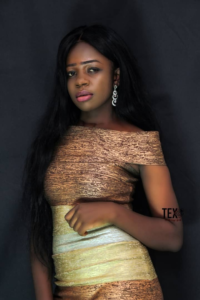 Tell us about yourself? 
My name is Benise Anjangha, I am the Founder of Zoe Health Foundation.  A Non-Governmental Organization Health Organization that takes care of the health need of underprivileged people and Adolescent Girls and Young Women in the society, Fights against Gender Inequality and encourages quality Education for the underprivileged. I have over 10years experience working in the Health Domain.
I am a UN Peace Ambassador, a Global Goodwill ambassador and a Cameroon- Israel Hi-Tech Alumni for the year 2019.
I have reached out to over 3000 Internally Displaced Individuals, orphans and refugees in the campaigns I carry out in my community and other parts of the Country. This has given me the opportunities to address gatherings of girls with the most notable Phenomenal Women Conference attended by more than 10million women.
I am currently working on a mobile clinic project where I organize health campaigns in different IDPs and Refugee camps and handles the health needs of the people. This campaign has so far established three health centers in IDP and Refugee camps in Two Regions of the country.
I am a senior nurse with a Bachelor's Of Technology in Nursing Sciences and a higher professional Diploma in Medico- Sanitary Pharmaceuticals with an accumulated 10years experience.
I love music and research.
Tell us about your organization, impacts, and achievements since establishment?
Zoe Health Foundation is a Non-Governmental Organization with the vision of taking primary health care to underprivileged individuals in Cameroon. We do that by observing three Sustainable Development Goals namely Good Health and Well-being, Quality Education and Gender Equality.
Provide health care assistance through; clean up campaigns, community sensitization and screening programs and provision of preventive treatment of diseases that are common in sub-Saharan Africa like malaria and typhoid.
As concerns Quality Education, we provide it through our back to school and adult education programs which involve material donations like school furniture and financial contribution like complete or partial payment of school fees. In the past three (3) academic years, we have been able to support more than three hundred (300) orphaned, refugee and internally displaced children back to school.
What advice can you give to young people who want to build a career in the development sector?
Find your purpose: Identifying purpose is one of the difficult tasks that young people face in the journey of life but it goes without saying that God never created anything without a purpose talk less of a human being. it takes discipline and courage to identify and start working toward fulfilling your purpose but every sacrifice made is worth it at the end.
Be solution oriented and innovative: Today in our communities, many people are just trying to survive and 'fit' into the systems that have been in place previously but as someone who is interested in the development sector, you must reason, see and act differently. Identifying a problem and solving it is the easiest way to do so.
Serve: service is the easiest way to walk your way through the development sector and have significant results. In fact, that is the action part of the profession so you cannot escape it. Learn to love, empathize and lift people up, especially the most needy. When you start giving towards the people that you have absolutely no idea how they will ever be able to reward you, that is when you start living a life of service.
How has been your participation in the inner circle program or other programs prepared you for opportunities ahead?
The Inner Circle Program for me is an answered prayer. Prior to this program, I was wondering how organizations run smoothly throughout the year without major challenges, perfect management of human and financial resources, selections for fellowships and receiving of grants and a lot more. To me it was mystery until I got into the inner cycle program and then I understood that indeed organizations and people perish for lack of knowledge.
I have been taught, fortified and equipped for greater exploits and even more results. Now I have a perfect understanding of strategy, funding, branding and the list is long all thanks to the Inner Cycle Program. Thank you is not enough, I am indeed grateful, Zoe Health Foundation will never be the same again.
Are there any ongoing projects your organization is working on at the moment? Please share it with us.
Yes, In commemoration of the celebration of World AIDS day this year which is on the 1st of December, we plan to carry out a free sensitization and screening campaign along site sharing of Christmas hampers to 1000 underprivileged people at Yassa and Bonaberi, Douala-Cameroon.
To know about Benise and her foundation, kindly follow her on-  https://www.instagram.com/zoehealthfoundation/