Do It Like Eniola Adefioye
Welcome to DFA's  'Do It Like' Series, where we will introduce you to leading men and women who are breaking glass ceilings find development, accessing millions in funding, and transforming their communities. 
We will show you what they are doing right as well as give you a peep into how they lead their organizations. This will be done in simple ways that can help you move from point A – B.
Continue to read below to see how Eniola Adefioye is leading change in the TVET ( Technical and Vocational Educational and Training) space. 
Let's Meet You
1) Full Names, Organization, Designation: Eniola Adefioye. Lead Development Consultant at Tributary Initiative for Learning
2) Top 3 daily routines that keep you going: Meditation, Self-assessment at the end of each day. – (What I did well, What I didn't do well, and What improvements I need to make) and Spending time with family and loved ones.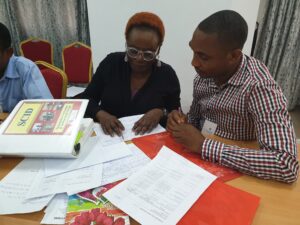 3) Title of one book that has inspired you: The One thing -Gary W. Keller and Jay Papasan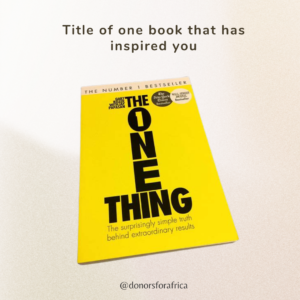 4) What you have achieved through TVET:
2000 technical trainees gained occupational competency and secured work placements.
Facilitated partnerships between industry and TVET institutions
10 Institutions improved their KPIs for viability and sustainability
300+ instructors gained competencies to facilitate innovative teaching and learning for more significant learning outcomes.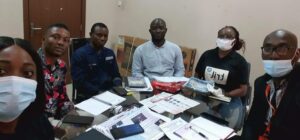 5) How do you approach potential sponsors: 
Map potential actors that support what we do or operate in our space
Identify that organization whose pain matches our objectives.
Identify a critical person/point person in the organization to approach
Put a call through-make an appointment or go door knocking
Sometimes we attend functions or events they attend for an opportunity to connect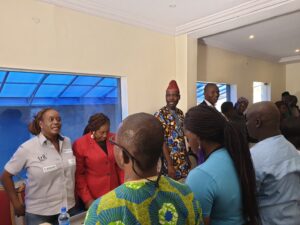 6) Your next big goal: Provide access to affordable Virtual and Augmented Reality technology for Technical and Vocational training in Nigeria.
7) Your favorite quote: You are only as good at what you know and what you can do.
8) Professional courses are taken: 
International Training of Trainers( AdA-DIHK-AHK)
Developing-A-Curriculum (DACUM) Facilitator training
Systematic Curriculum Instructional Design (SCID)
Certificate in Assessing Vocational Achievement (CAVA)
Nebosh Intl General Certificate in occupational health and safety
9) Top TVET mentors others must follow:
I follow those who add value to me directly or indirectly per time. Hard to say they must be followed as mentorship is a choice.
10) Contact  Details: 08109552435, eniola.adefioye@trilearning.org IG: @enioladefioye
Kudos to you Eniola. We wish you the very best and look forward to reading more about your progress.
Do you know any Social Impact Leader that deserves to be featured? Send their profile and email address to donorsforafrica@gmail.com